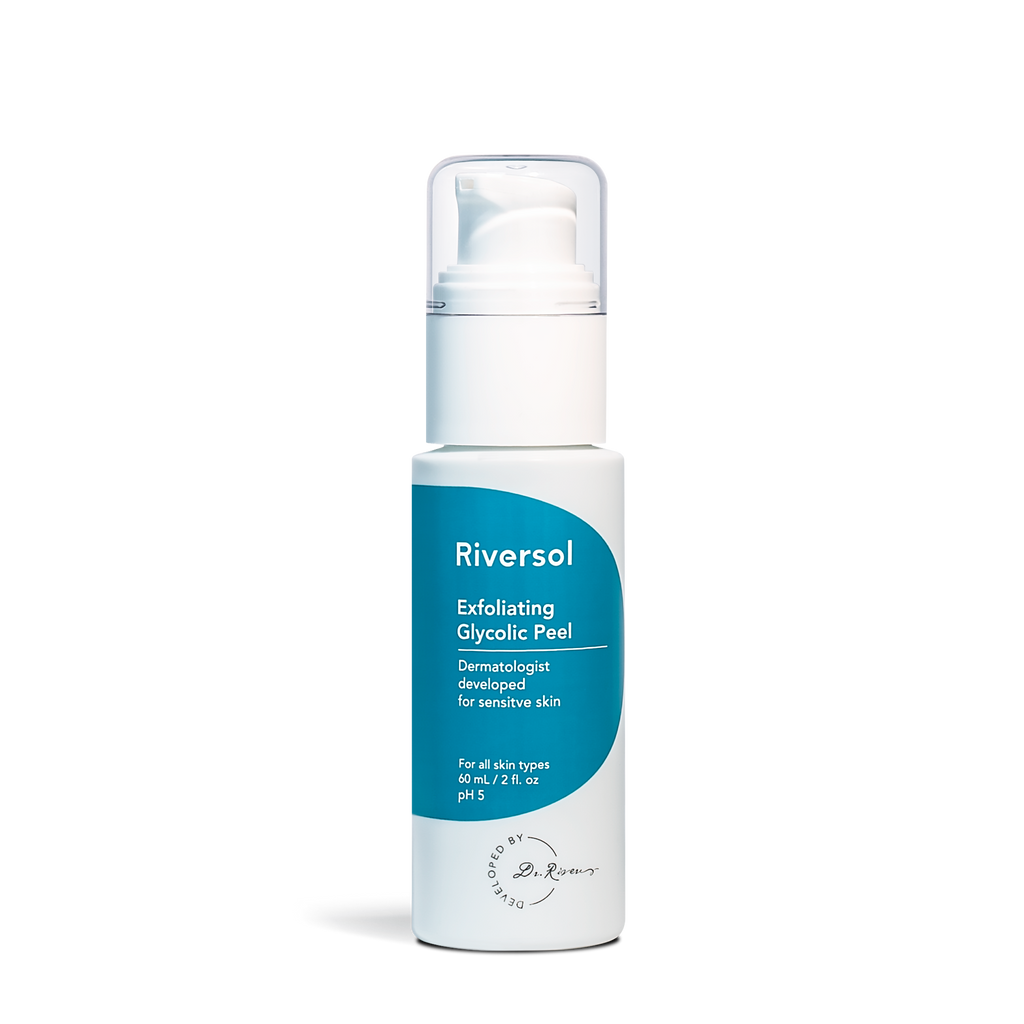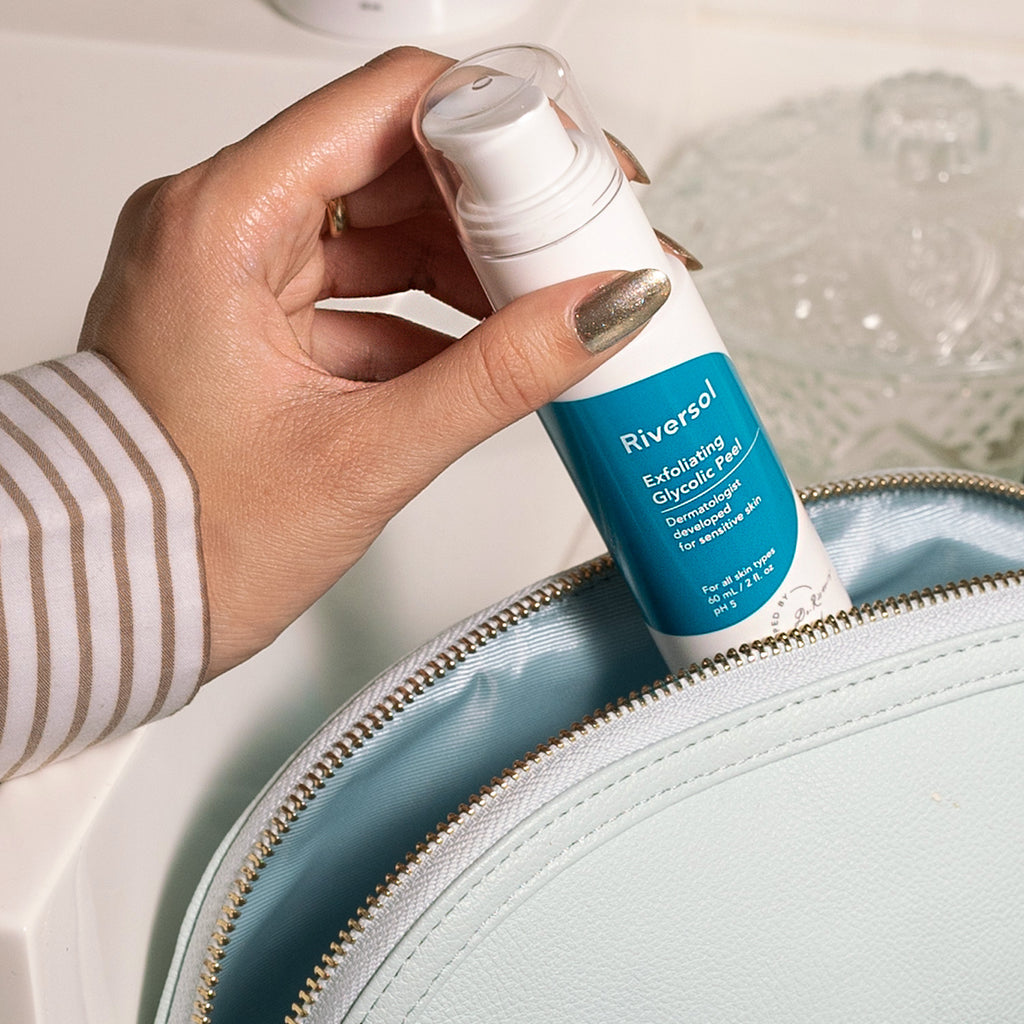 Exfoliating Glycolic Peel
Exfoliating Glycolic Peel
Regular price
$43.00
$38.00
Instantly brightens, restores radiance, and gently exfoliates sensitive skin. Developed with 4% AHA specifically for sensitive skin.
Regular price
$43.00
$38.00
Product Overview
Brighter, Healthy Looking Skin
4% AHA stimulates the exfoliation of dead surface cells while restoring and brightening the underlying skin. With regular use, this peel ensures that dull, dry patches are removed and replaced with brighter, healthy looking skin.
Instantly brightens
Evens skin tone
What's Included?
1 Exfoliating Glycolic Peel (60mL)
The 60mL Exfoliating Glycolic Peel lasts approximately 5 months with the recommended application twice per week.
Not sure which products are right for you?
We can help! Our sensitive skin care specialists are on duty, we even have medical doctors on staff to help with your skin concerns over the phone. When you contact us, we'll make sure you get exactly what you need. 1.866.774.8377
Ingredients
Beta-Thujaplicin (Beta-T)
An antioxidant found in the extract of the Pacific red cedar tree that has been shown in peer-reviewed dermatological literature to have an impressive rejuvenating effect on the skin. Studies have shown Beta-T to reduce the appearance of discoloration and dark spots.
Vitamin E
Also known as "the protector", Vitamin E it is a potent antioxidant, well documented to help reduce the look of sun damage in sensitive skin, while hydrating and replenishing the skin's moisture barrier.
AHA (Glycolic Acid)
AHA (also known as glycolic acid) is safe and effective chemical exfoliant, it removes dead skin cells from the epideramal surface to reveal healthy, glowing cells for an instant boost in radiance and smoothing of skin texture.
Full Ingredients
Exfoliating Glycolic Peel
Aqua, Caprylic/Capric Triglyceride, Propylene Glycol, Butyrospermum Parkii (Shea Butter), Glycolic Acid, Cetearyl Alcohol, Ploysorbate 60, Ceteth-20 Phosphate, Dicetyl Phosphate, Hinokitiol (beta-thujaplicin) Disodium Lauriminodipropionate Tocopheryl Phosphates, Tocopheryl Acetate,Sodium Hydroxide, Propylene Glycol Alginate, PVM/MA Decadiene Crosspolymer, Xanthan Gum, Actylates/ C10-10 Alkyl Acrylate Crosspolymer, Phenoxyethanol, Caprylyl Glycol, Sodium Citrate, Sorbic Acid, Citric Acid
How To Use
Apply 4-5 pumps of product twice per week on freshly cleansed skin. Areas to apply include the face, neck, chest and the back of hands. Remove after 20 minutes with a warm, soft cloth. Cleanse the skin once again to remove all residue. Follow with your choice of Riversol serum and moisturizer.
As with all AHA products, it is recommended that prior to sun exposure users cover areas where AHAs have been applied with sunscreen.
Use within 12 months of opening
Shipping and Returns
Returns
We offer a full, money back guarantee on all of our products. If you are not satisfied with any part of your Riversol experience within 60 days of purchasing, please give us a call or send us an email. We will arrange a full refund of your purchase value. All refunds must be made on the same payment method used to make the original purchase.
After the refund is approved a credit will automatically be applied to your original method of payment. This can take a few days to process, depending on your method of payment.
Shipping
Your products usually ship within 24 hours after placing your order. If your order falls on a weekend, it will be shipped on the following Monday. In Canada we ship with Xpresspost and Priority, and your rates will be calculated at checkout. You get free shipping on orders over $69 CAD.
Reviews
I've been using Riversol for over five years now they product is far above anything I've ever used. It is amazing a little goes a long way. Delivery is always on time. Highly recommend this products.
Best mask, one use and great results
I used this today and cannot even believe the difference in how my face looks. Looks like I had an. expensive facial.
Thank you Riversol
Makes your skin super soft!