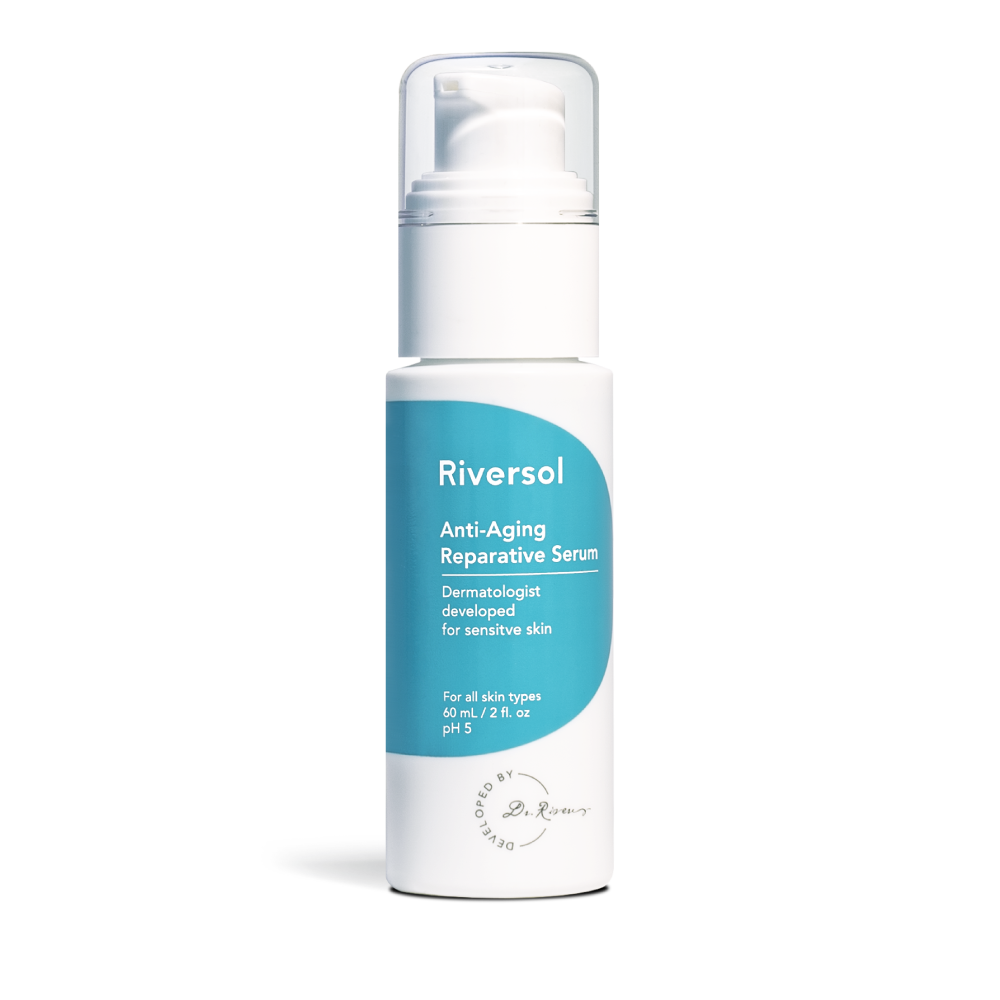 Anti-Aging Serum
Anti-Aging Serum
Concentrated anti-aging serum dermatologist developed to correct the look of wrinkles, fine lines and uneven skin tone in sensitive skin.
Shipping and Returns
Returns
We offer a full, money back guarantee on all of our products. If you are not satisfied with any part of your Riversol experience within 60 days of purchasing, please give us a call or send us an email. We will arrange a full refund of your purchase value. All refunds must be made on the same payment method used to make the original purchase.
After the refund is approved a credit will automatically be applied to your original method of payment. This can take a few days to process, depending on your method of payment.
Shipping
Your products usually ship within 24 hours after placing your order. If your order falls on a weekend, it will be shipped on the following Monday. In Canada we ship with Xpresspost and Priority, and your rates will be calculated at checkout. You get free shipping on orders over $69 CAD.
Reviews
This anti-aging serum has visible results right away. It is light and goes a very long way. Highly recommend.
Serum is great
The serum feels great on your skin after washing it with Gel Cleaner. It feels refreshing and skin feels uplifted, follow with the moisturizing Lotion. I never moisturized my face before because I could not find a product that didn't feel heavy or my skin felt like it couldn't breath. I
m a senior and have had acne sporadically, for about 20 years, and my older years. I was using a more expensive skin care routine before I switched to Riversol. A family friend highly recommended, so I was hoping it would help my acne skin.
After a 2 months, I am acne free! Its the best feeling. I can go without coverup and makeup. My skin is amazing soft and looks really good. Im very happy with Riversol anti-aging skin routine products. Highly recommend!