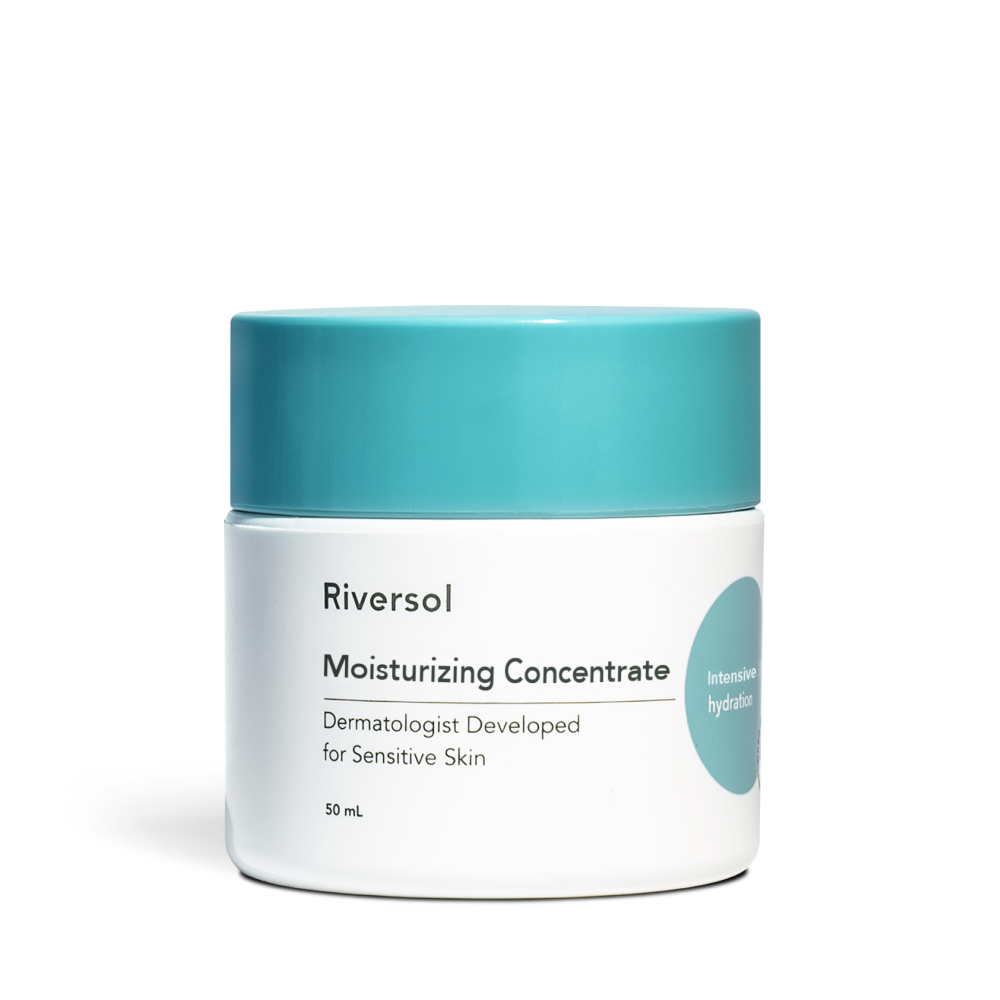 Moisturizing Concentrate
Moisturizing Concentrate
An intensive, concentrated moisturizer. This rich balm was developed to soothe even the most dehydrated, and flakey sensitive skin.
Shipping and Returns
Returns
We offer a full, money back guarantee on all of our products. If you are not satisfied with any part of your Riversol experience within 60 days of purchasing, please give us a call or send us an email. We will arrange a full refund of your purchase value. All refunds must be made on the same payment method used to make the original purchase.
After the refund is approved a credit will automatically be applied to your original method of payment. This can take a few days to process, depending on your method of payment.
Shipping
Your products usually ship within 24 hours after placing your order. If your order falls on a weekend, it will be shipped on the following Monday. In Canada we ship with Xpresspost and Priority, and your rates will be calculated at checkout. You get free shipping on orders over $69 CAD.
Reviews
Moisturizing Concentrate
Dr Jason Riversol has created a winner of a product - I live in a dryer climate than Vancouver & have used this for several years now. - my skin stays nicely moistened through out the day - I also like that a fellow Canadian has created this & that there are much fewer chemicals in it.
It has been very helpful with my dry skin.
Love the moisturizer
I have previously used many moisturizers but nothing did magic like this one . My skin is sensitive and not all products suits me. But I am glad that I tried this product, it feels so good and skin stays hydrated throughout the day. My acne scars are fading. My skin is loving is it and would recommend to everyone. Thank you Riversol for the amazing product!