Partner Program
This is a collection of fun, creative, and inspiring people who love skincare. Influencers who thrive off creating community surrounding health and wellness through honest testimonials.
Join the team
About Our Program
Our goal is to show how our products can get you to your best skin at any stage of life.
We want to create a community of individuals from all backgrounds. Whether you're a business owner, stay at home mom, fashion enthusiast, or activist, we want Riversol Skincare to be something that enhances your life and allows quality skincare to be easy and accessible.
We would love to partner with individuals who share our values and are looking to grow the overall skin health category into an inclusive and accessible space.
Perks
Consistent Riversol Gifting
Exposure on our social media channels
Community of other partners
Whenever someone orders a product from your partner link you'll get a commission based on the value of their order
Helpful content and caption ideas, chances to partner with us for giveaways, takeovers etc.
Full visibility on the traffic, conversions, and payouts using our online partner portal
Full support from us with whatever you need to be successful
Responsibilites
Stories showcasing Riversol, and why you like it. These could be unboxing, "get ready with me", etc.
1 Post a month (this could be feed, tik tok, reel or story)
Participating in a giveaway or an IG takeover (optional)
Share your special tracking link accordingly
Represent Riversol professionally
Requirements
Be active on social media, specifically Instagram
Be passionate about skincare!
Be engaged with your audience in answering any questions they may have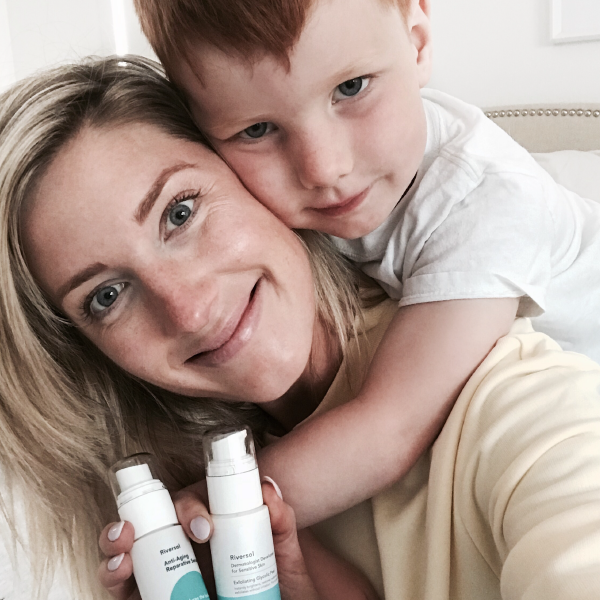 FAQ
How do I apply?
Message us at @riversolskincare! Please note that due to the heavy volume of applicants, we can only respond to successful ones!

What do I do once I become a partner?
Start sharing your partner link how, when, and where you want, keeping in mind your 20 day cookie window.

Does it cost anything to be a partner?
Nope! It costs nothing to be part of this program.

What countries are eligible?
The partner program is limited to Canada, United States, and United Kingdom.

Do I get free products?
Yes - we will send out a featured product whenever there is something new. If you want to try anything else, just let us know.

Can I be kicked out of the program?
We want our partners to to be successful, active members of our program. If something isn't working, we'll work with you as much as we can to be successful. If we need to close your account for any reason, we'll let you know.

How often do I need to post about products as a partner?
It's up to you! We recommend posting every two weeks or so.

Can I post about or promote other brands as well, or am I expected to only post about Riversol?
You can post about any brands you'd like. They're your social profiles, and we're just happy you want to be involved with us!

When are payments processed?
If you've earned $20 CAD or more in any given month, you'll receive an e-transfer for that amount. If not, your total will roll-over for the net month.

What if I want to stop working with Riversol?
No problem, just let us know! We can settle your payments and close your partner account at your request.
Meet Our #riversolfam