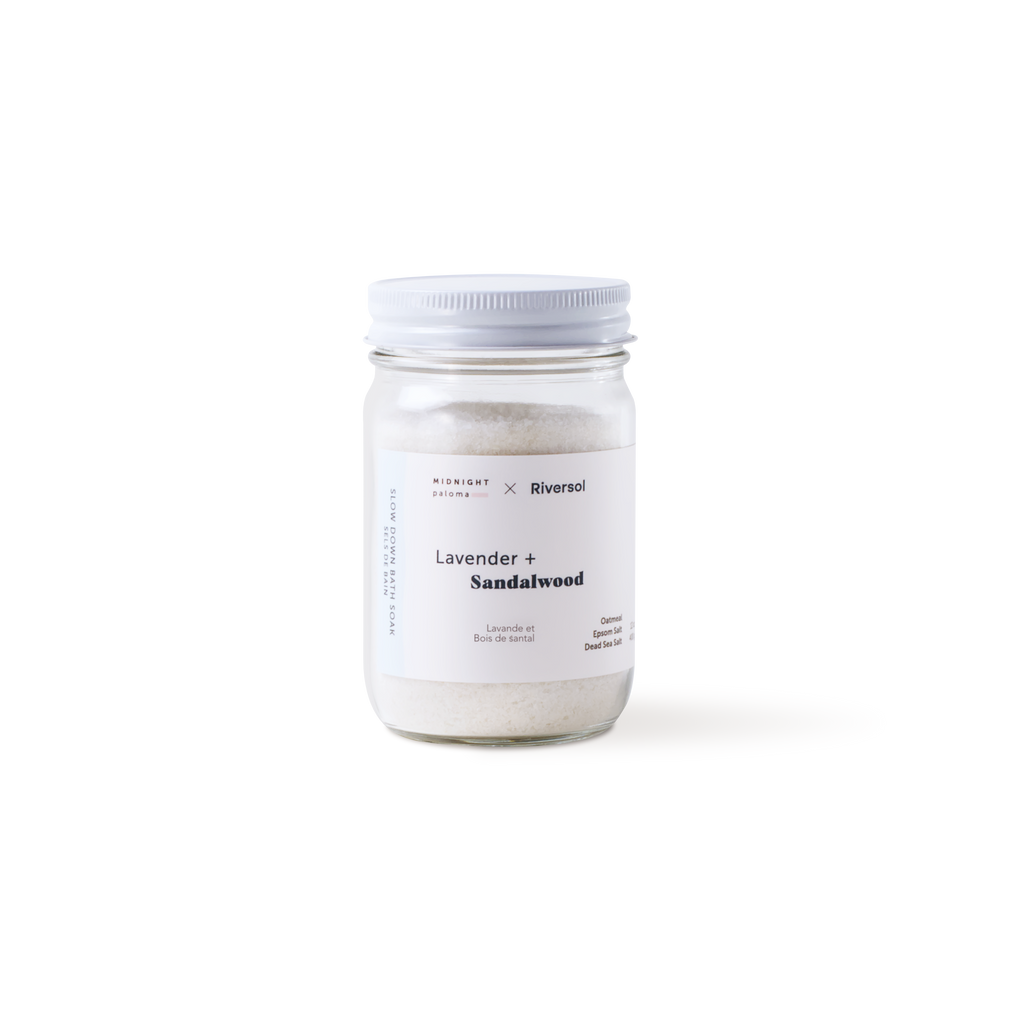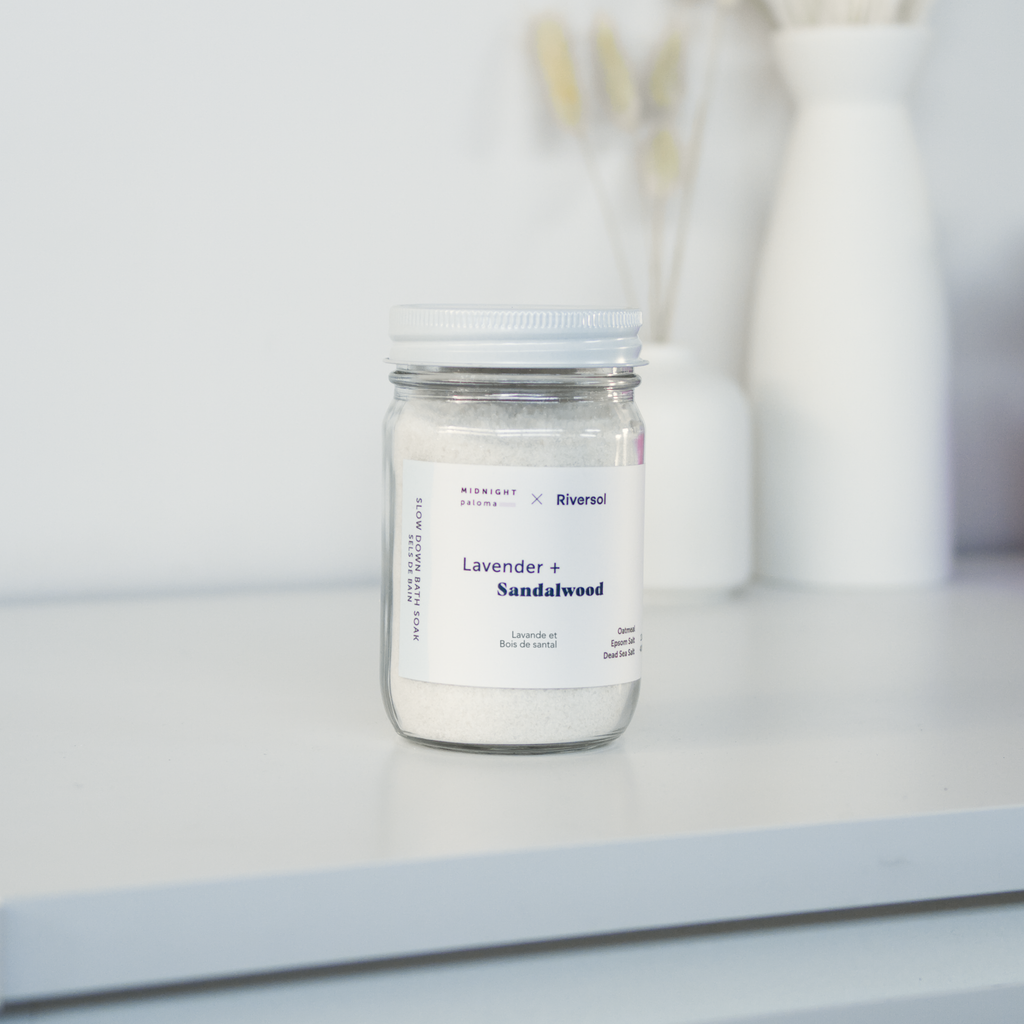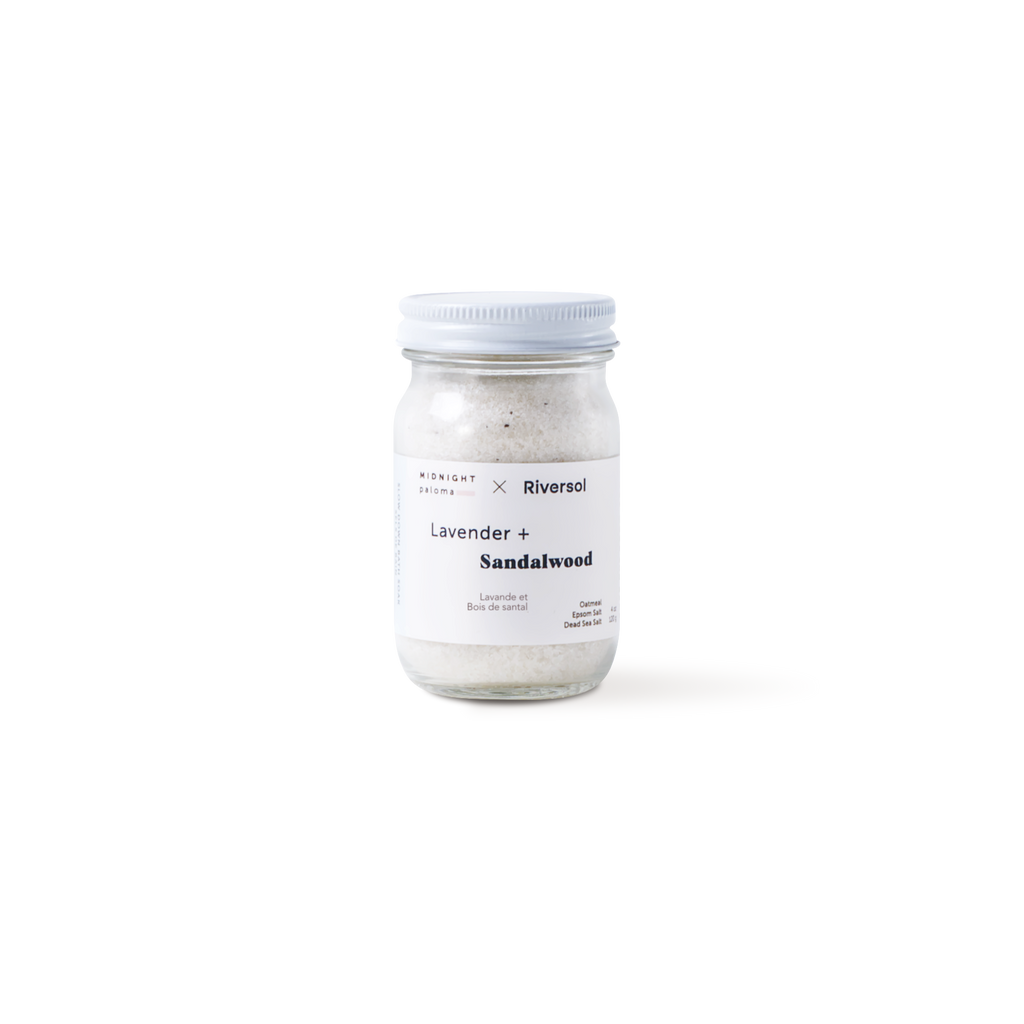 Slow Down Bath Soak - Lavender + Sandalwood
Slow Down Bath Soak - Lavender + Sandalwood
In the holiday spirit, we created this brand new bath soak in partnership with Midnight Paloma. It not only smells intoxicating with sandalwood and lavender, but is formulated with oatmeal to soothe the skin.
Bonus 10% off when you buy 2 or more!
Product Overview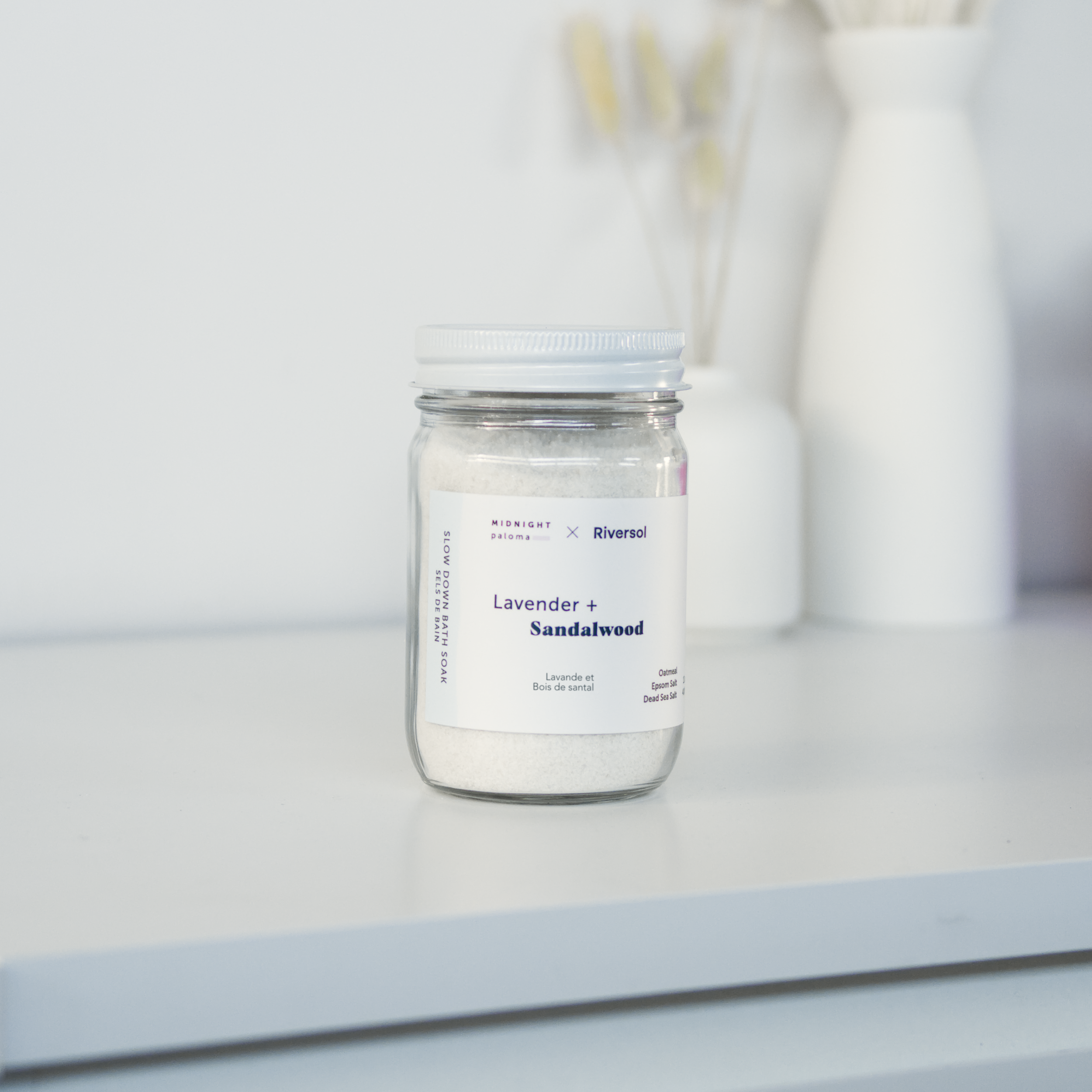 Why We Made This – A Full Circle Moment
We're excited to collaborate with a local entrepreneur who supported Riversol when we first launched. Before there was Midnight Paloma, there was Tayler Rogers. She had the foresight to not only open a beauty and skincare store long before Sephora, but to feature Riversol on her shelves. 10 years later, we're thrilled to be partnering up with Tayler again and launch this limited edition, scented bath soak.
What's Included?
1x Slow Down Bath Soak - Lavender + Sandalwood (12oz or 4oz)
Not sure which products are right for you?
We can help! Our sensitive skin care specialists are on duty, we even have medical doctors on staff to help with your skin concerns over the phone. When you contact us, we'll make sure you get exactly what you need. 1.866.774.8377
Ingredients
Rolled Oats
Extremely soothing and moisturizing to the skin, oatmeal can even calm itching and irritation from certain skin conditions.
Epsom Salts
Rich in magnesium and suphates, epsom salts famously help aching muscles relax and recover.
Dead Sea Salts
Containing over 20 minerals, Dead Sea salts help the skin by restoring hydration levels, helping reduce redness and inflammation, and even strengthening the skin barrier.
Essential Oil Blend
Organic lavender and sandalwood essential oils combine to form a power couple. The sweet, floral notes of lavender are anchored by sandalwood's woody, creamy warmth. Together, they'll soothe the body as they gently scent your bath.
Magnesium Sulfate (epsom salt), Sodium Chloride (sea salt), Avena Sativa (rolled oats), Black Hawaiian Sea Salt (black lava salt) and Essential Oil Blend.
Shipping and Returns
Returns
We offer a full, money back guarantee on all of our products. If you are not satisfied with any part of your Riversol experience within 60 days of purchasing, please give us a call or send us an email. We will arrange a full refund of your purchase value. All refunds must be made on the same payment method used to make the original purchase.
After the refund is approved a credit will automatically be applied to your original method of payment. This can take a few days to process, depending on your method of payment.
Shipping
Your products usually ship within 24 hours after placing your order. If your order falls on a weekend, it will be shipped on the following Monday. In Canada we ship with Xpresspost and Priority, and your rates will be calculated at checkout. You get free shipping on orders over $69 CAD.