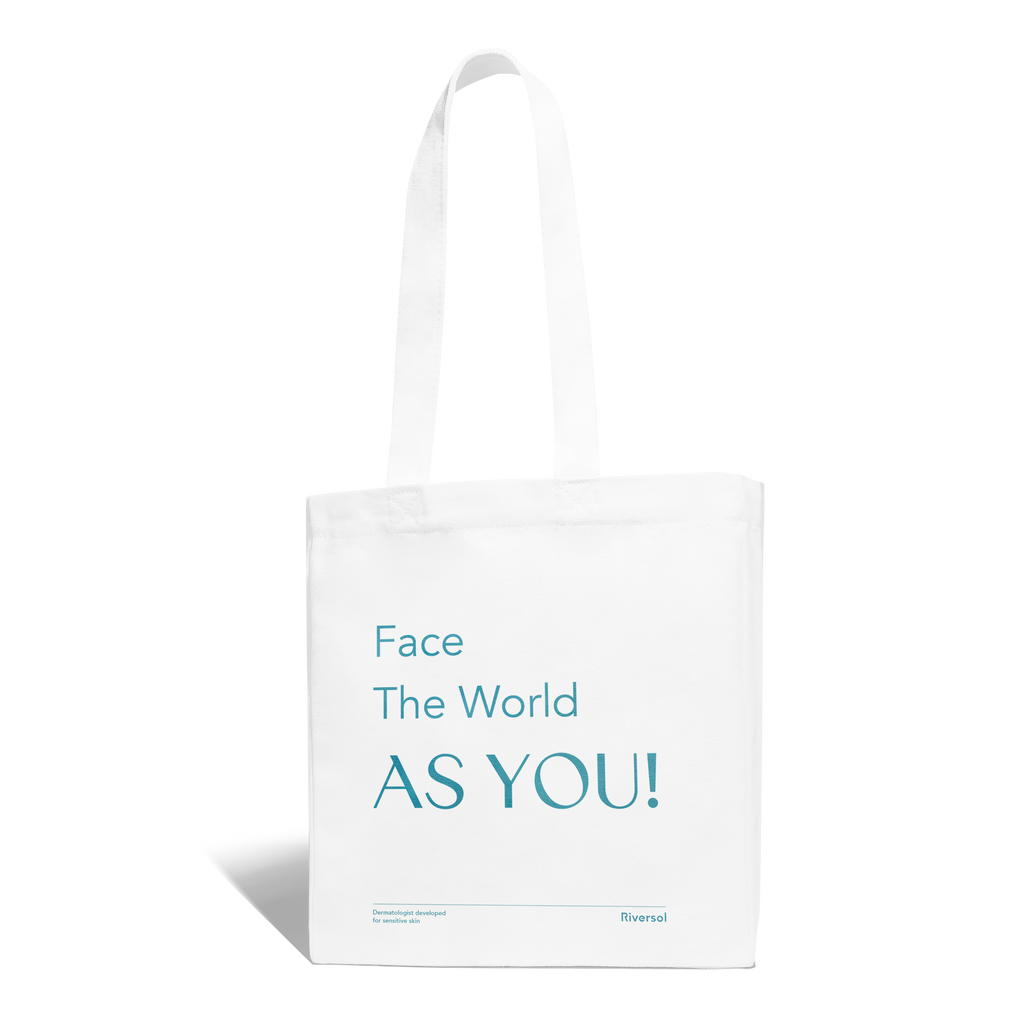 Riversol Tote Bag
Riversol Tote Bag
The Riversol 100% cotton tote is every bit as useful as it is cute. One side of the bag shows our motto, "Face the World as You" in dark blue, the other side is blank. The tote fits comfortably over your shoulder, and is just the right size for your daily travels. Toss in your water bottle, phone, book, and sunscreen and you're set for the day.
30 x 27 x 8cm
What's Included?
1 Riversol Tote Bag (30 x 27 x 8 cm). Easily fits two full trios
Not sure which products are right for you?
We can help! Our sensitive skin care specialists are on duty, we even have medical doctors on staff to help with your skin concerns over the phone. When you contact us, we'll make sure you get exactly what you need. 1.866.774.8377
Shipping and Returns
Returns
We offer a full, money back guarantee on all of our products. If you are not satisfied with any part of your Riversol experience within 60 days of purchasing, please give us a call or send us an email. We will arrange a full refund of your purchase value. All refunds must be made on the same payment method used to make the original purchase.
After the refund is approved a credit will automatically be applied to your original method of payment. This can take a few days to process, depending on your method of payment.
Shipping
Your products usually ship within 24 hours after placing your order. If your order falls on a weekend, it will be shipped on the following Monday. In Canada we ship with Xpresspost and Priority, and your rates will be calculated at checkout. You get free shipping on orders over $69 CAD.
Reviews
Tote bag
I never received my tote bag with my last order ,perhaps a slip up on your end .